DISCOVERING TENERIFE
You are fed up with the winter greyness, turtlenecks and long evenings
in front of your sofa? Whether for a getaway or a long stay,
Tenerife is all you will need to recharge the batteries and find the
morale! Very well served by French airports, it's time to pack your bags and
to come and discover this island with varied landscapes and a mild and sunny climate.
When to leave?
Nothing is more incredible than a destination where you can leave at any time from year! Tenerife has a spring climate with little variation in temperature between winter and summer. However during the winter months (November to April), the weather is not as stable as summer especially in the North, North / East part of the island or layers cloud cover this part of the island. In fact, there are two very distinct areas:
a dry and desert area in the south and cloudy and humid in the north.
Leisure in Tenerife
You have arrived on the largest, most visited and most varied island of the archipelago of Canary. We recommend that you hire a car to find out!
Here are some activities you might like during your stay on the island of Tenerife:
 A paragliding baptism: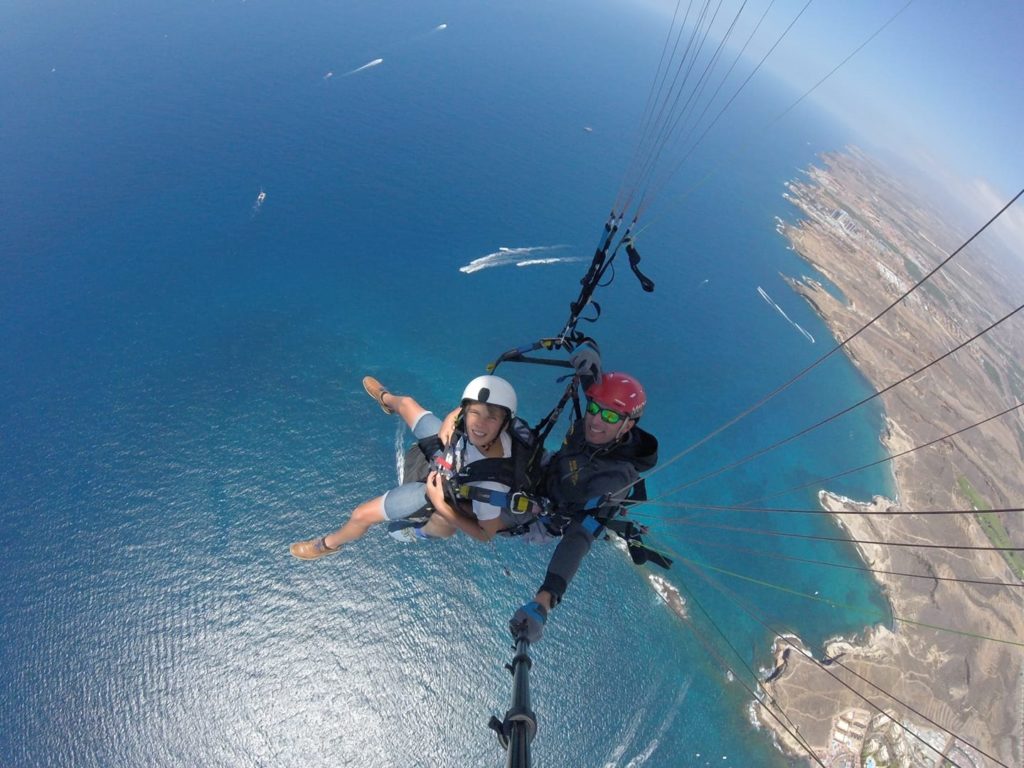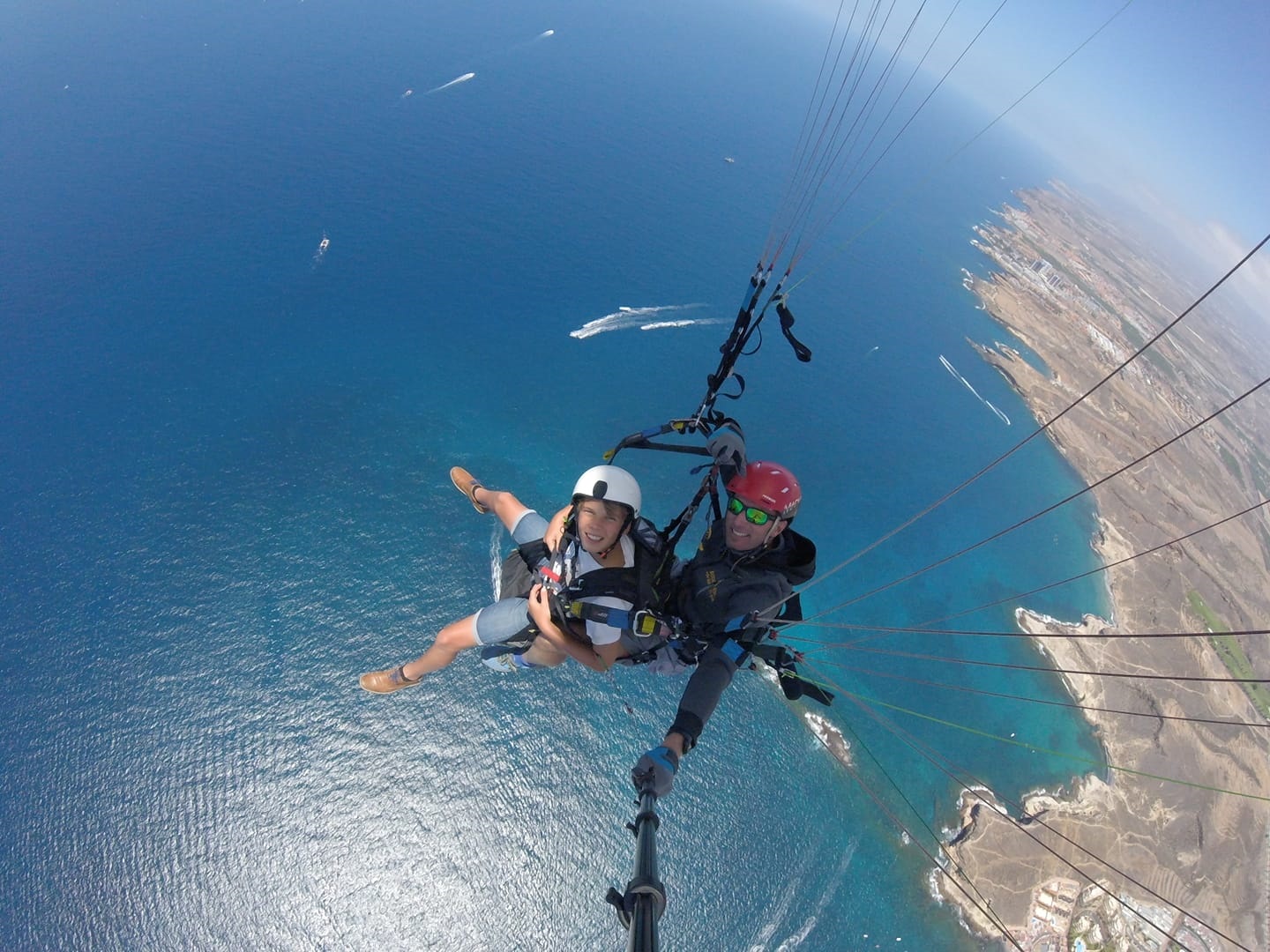 It's a great way to visit the island in a fun and original way. Fly
with the Paradise Tenerife team and enjoy a moment of pure freedom,
smooth and 180 ° view throughout your flight. Music and ambiance
guaranteed on the beach after your landing!

 The aquatic and animal parks: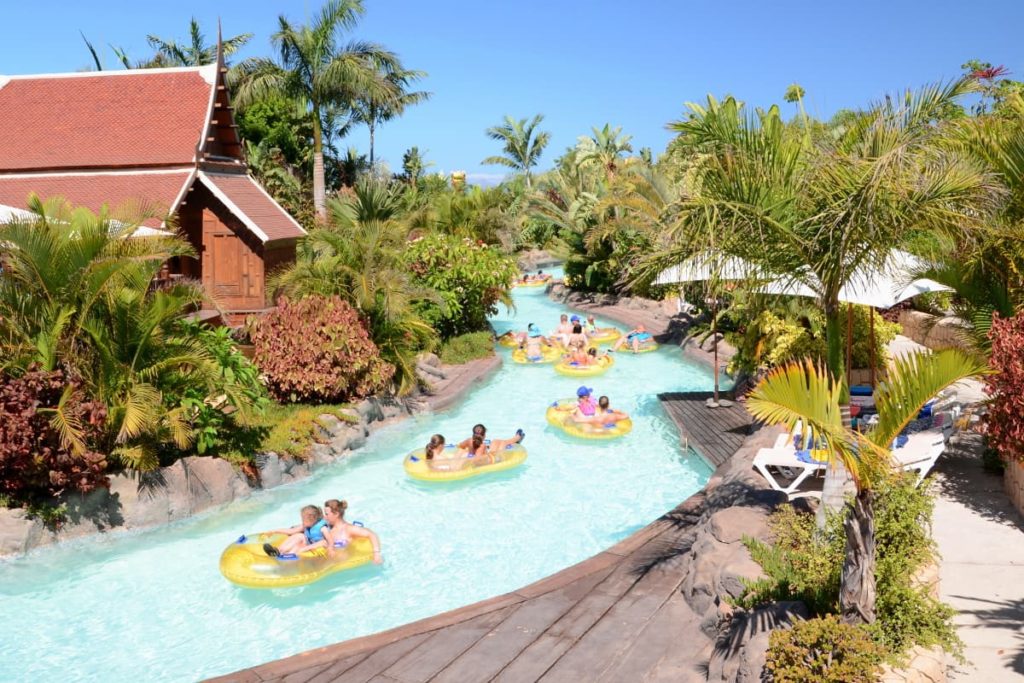 The siam park in Las Americas is the largest water park in Europe. In one
tropical decor, you will slide from slides to slides, some with buoys, others
without and enjoy a gigantic wave pool.
As for Loro Parque, it is the most famous animal park on the island. It is located Puerto de la Cruz and has the most beautiful parrots in the world…. But not only there are also orcas, dolphins, sea lions, penguins and a
shark aquarium.
 teide cable car: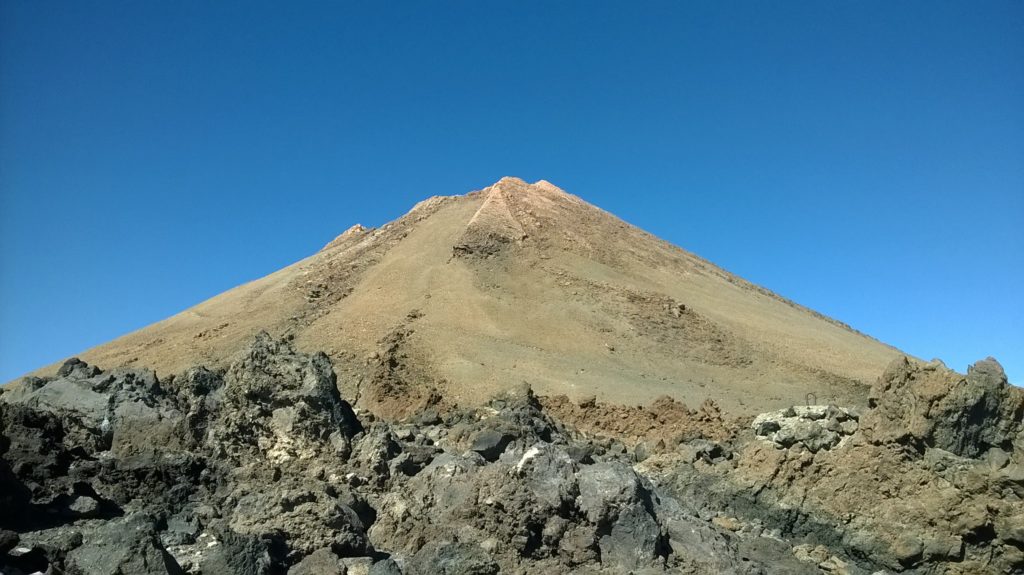 And 3 min later, you will arrive at 3555m altitude in the middle of the volcanic rock and on the highest peak in Spain. Pure and wild at the same time, take the time to contemplate this splendid view, the lava rivers, the volcano and the craters which form a unique and spectacular relief. In clear weather, you can see the other islands of the Canary archipelago.

 Hiking:

The island hikes are perfectly marked and offer good paths
distinct. There is something for all levels and all tastes. Crests, barrancos
through the lunar landscapes, each one is unique and gives us the
reward for exceptional views. The most beautiful are in the massif
of Anaga and Masca with pleasant paths and magnificent landscapes. You
will often be able to walk for hours without crossing someone's path.

 Whale watching: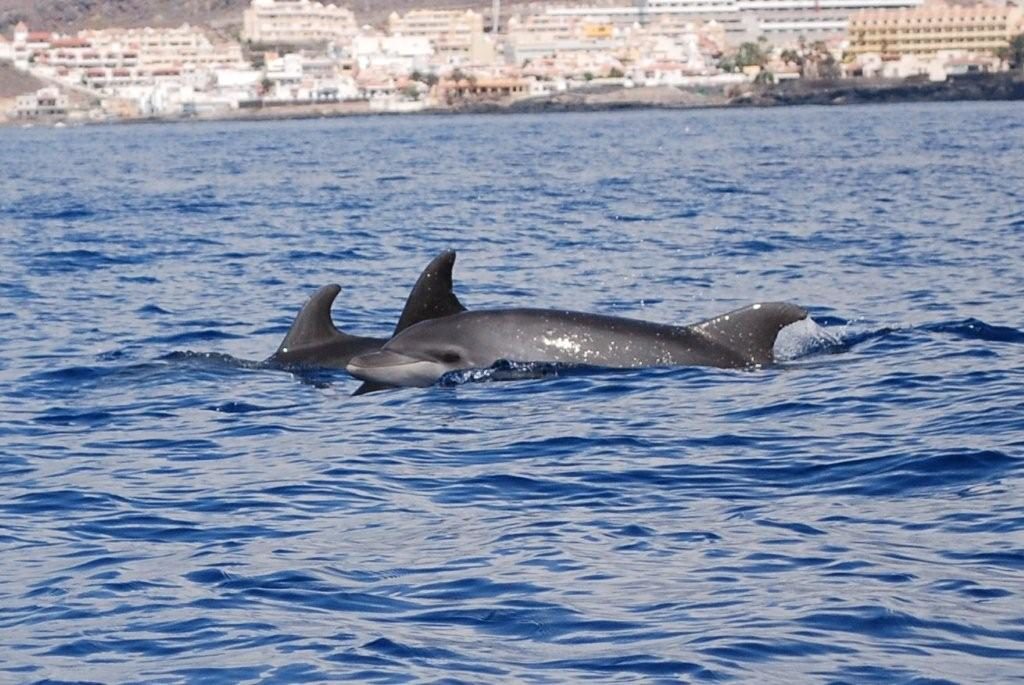 Many agencies offer this boat trip to meet pilot whales and dolphins.
You find yourself tight like a sardine on a boat isn't your hobby horse? So
set sail by renting a kayak in Los christianos and row to the fish park
towards the yellow mountain, wait and enjoy the show!

 Mountain biking: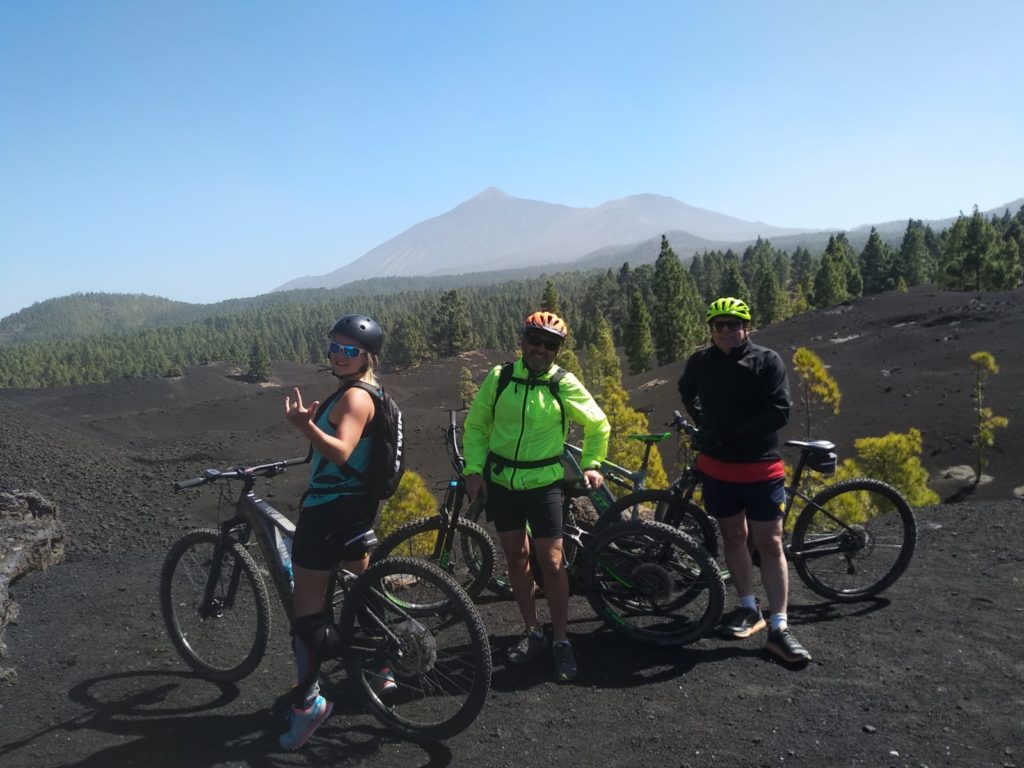 Tenerife offers an excellent playground for mountain bikers. Around the park national du Teide there are many and varied outings. This sport is attracting more and more more people whether for a distraction or sports trip, alone or in group, there is something for all levels.

Swimming pool natural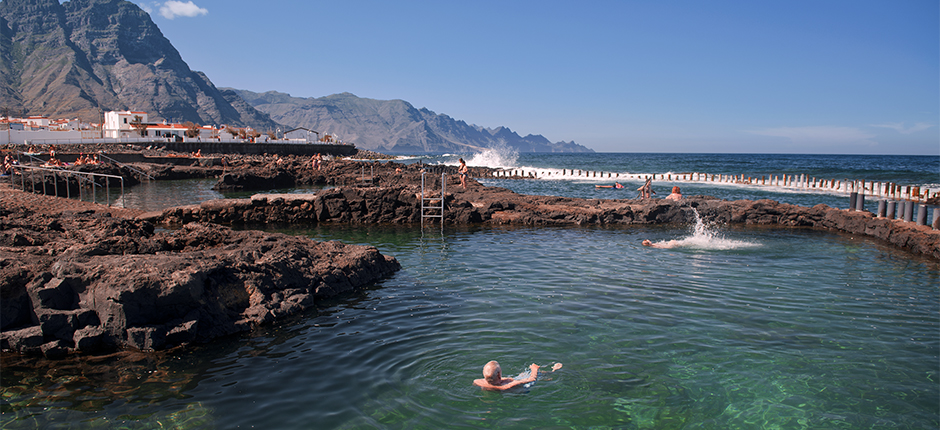 They are numerous and are located by the sea. Surrounded by the lava of
volcano, they blend perfectly into the landscape. Enjoy a salt bath for
you get away from the waves lapping on the rock for a few moments.

 Shopping: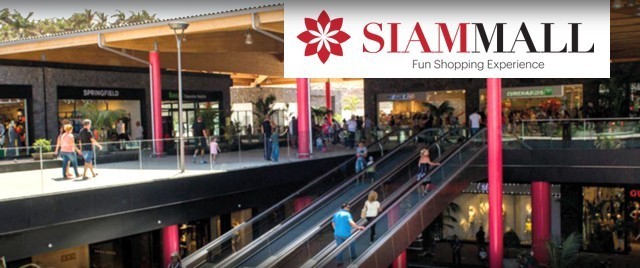 The city of Santa Cruz has a large downtown area where it is good to walk and go shopping. Tenerife also includes large shopping centers
like that of Fanabé or the Siam Mall located in Las Americas.
However, if you are looking for souvenir gifts, you will find a bunch of
shops and local markets with various accessories for sale near your
hotel.
Good to know :
Historic cities, museums, caves, botanical gardens and even
architecture are located in the north of the island while most of the activities whether aerial, terrestrial or related to the sea will be found in the south of the island.
Tenerife alone brings together volcanic landscapes, a culture
international and black sand beaches that will allow you to enjoy
make the most of your stay just a few hours away.
If you are there for a long stay, we recommend that you visit the islands.
neighbors, all of which have unique charm and differ.

Enjoy!
Paradise Tenerife.