The paradise for electric bikes
The electric bicycle is one of the most practical means of transport for getting around and making more or less long distances.
Whether it is to get to your place of work, or hike mountain trails, you will be seduced by its motorized system which will allow you to pedal effortlessly (or almost…) and keep yourself in shape.
Tenerife is one of those islands which has an infinite playground for mountain biking. From north to south, ride freely in an ideal environment to introduce you to riding an electrically assisted mountain bike.
You will evolve on forest tracks in the middle of nature, goodbye the cars that wear you short, noise and pollution.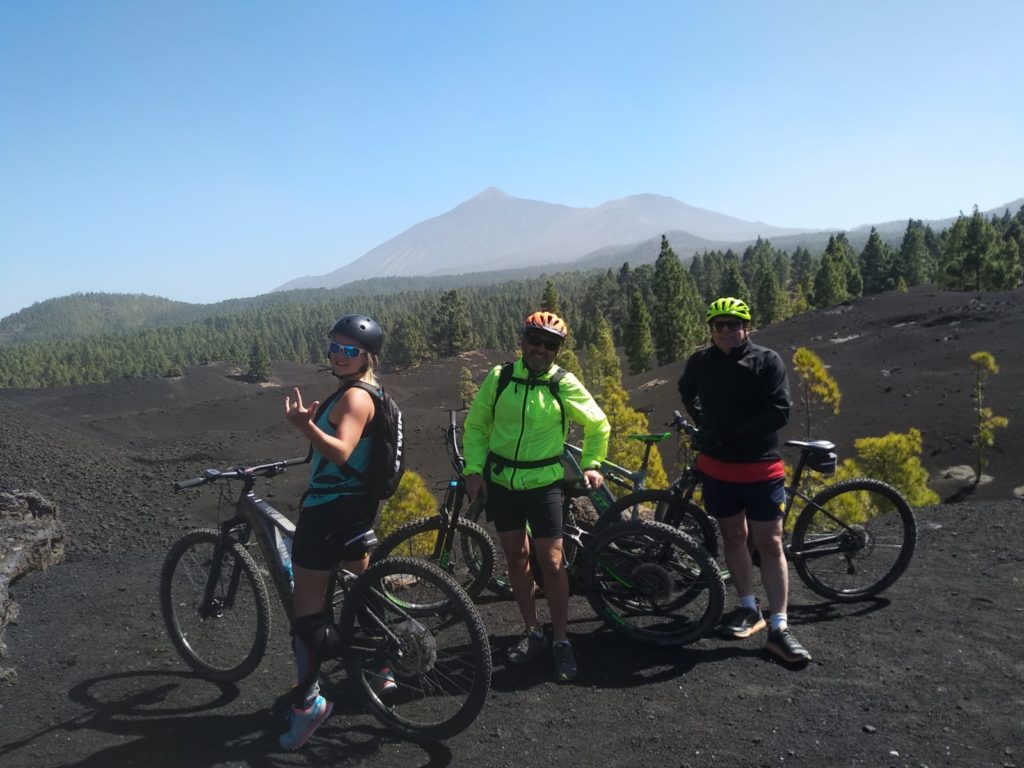 What are the advantages of electric mountain biking?
Ecological: you will forget mass tourism and cycle in the heart of forests, lava fields or by the sea.
Sports: great way to exercise and keep fit.
Economical: low user costs, only one battery to charge during outings.
Comfortable: it allows you to cross mountain paths without impact.
Adaptable: Over long distances, it reduces efforts.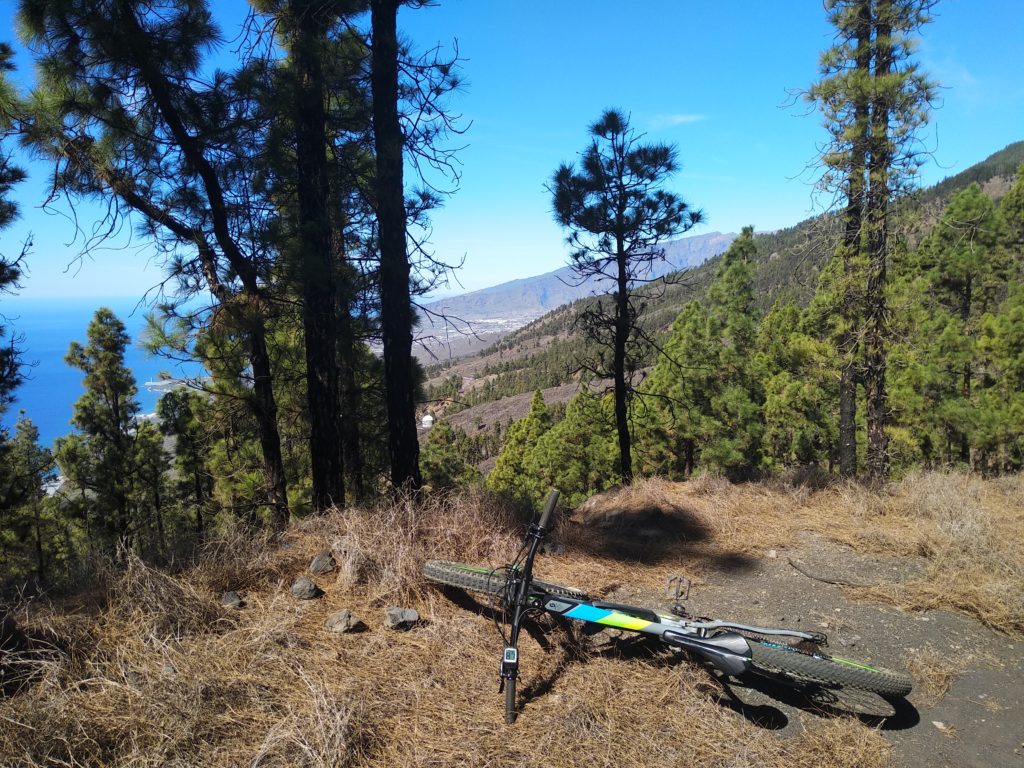 Who can practice electric mountain biking?
Have you never driven a mountain bike? You don't have to be an expert to practice two wheels. Start with flat, easy-level trails to tame your new machine and have fun. The battery will compensate for fatigue in the legs. You can hire a guide who will teach you the basics of electric mountain biking.
Have you already driven a mountain bike and want to improve? Go with a guide to learn piloting techniques and speed management.
Are you a keen mountain biker? So fun and fun will be the watchwords. Always more distance, more elevation, more descent for more fun.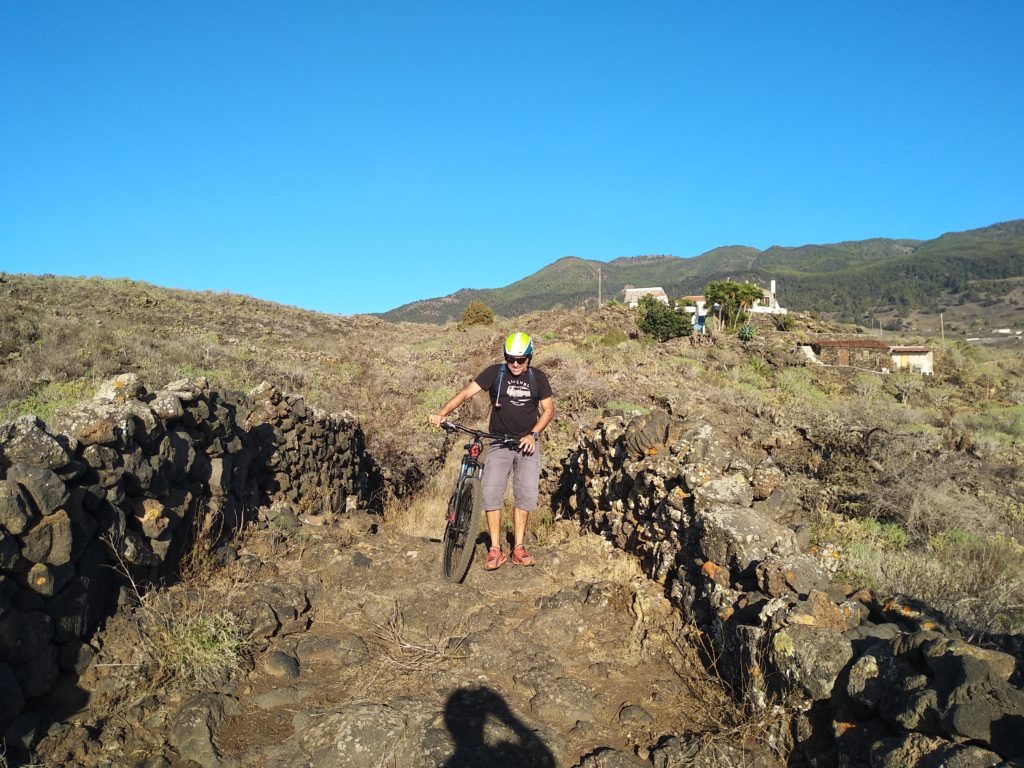 What equipment should I choose for my safety?
For your safety, it is strongly recommended to wear a helmet and gloves.
Also provide a pair of sunglasses, suitable sneakers and a windbreaker.
How is an electric mountain bike trip organized?
Before the outing: Preparing for your outing is the most important phase. It is essential to prepare your route well so as not to run out of battery or get lost on the way.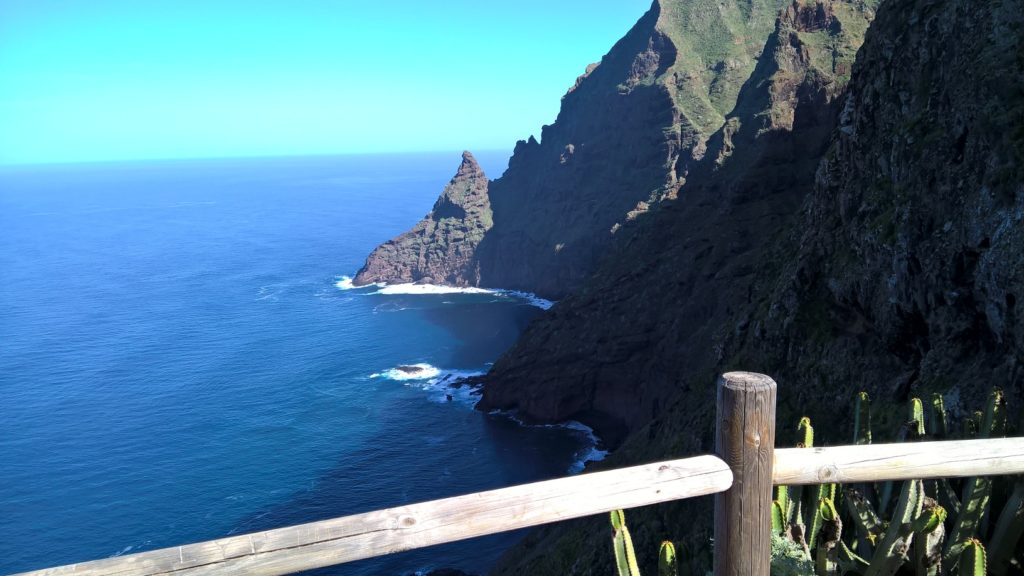 There are several software to prepare your route, including wikiloc which will allow you to create your GPS routes with your smartphone.
Bike rental: Rent good quality equipment to make the ride more enjoyable. We recommend Bike Point, specialist in bicycle rental on the island of Tenerife. They do not have a large stock so remember to reserve your bike the day before your ride. Price for one day, between 40 and 50 €, repair kit included.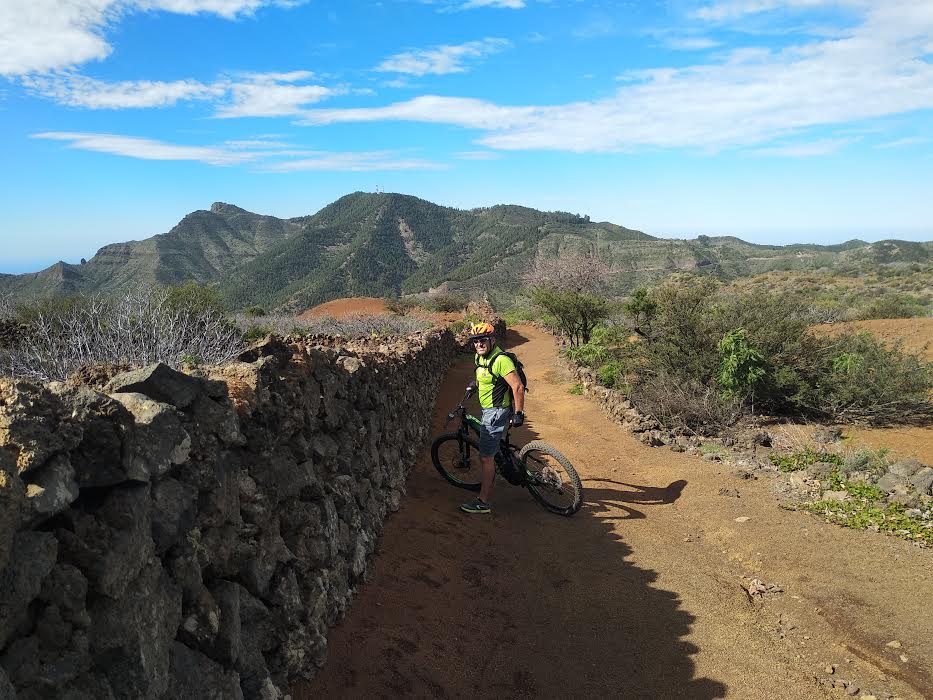 During the outing: Keep in mind that the weather is changing on the island.
It is often sunny but there are areas of the rainy and windy island, this is why knowledge of the terrain is paramount.
The dirt tracks are clearly visible but have multiple bifurcations, so prepare your route well and follow the markings.
The telephone network works fairly well all around the island allowing good security management.
Finally, in your backpack, have water and energy bars in case of slack.
Once all of these instructions have been followed, all you have to do is enjoy the mountain hikes offered by the island. A varied environment with a pine scent! Take the time to admire the views, offering you a remarkable palette of green and blue.
After the trip: Once the bike has returned to the store, take a swim in the sea to relax the muscles and go enjoy a tasty cold beer!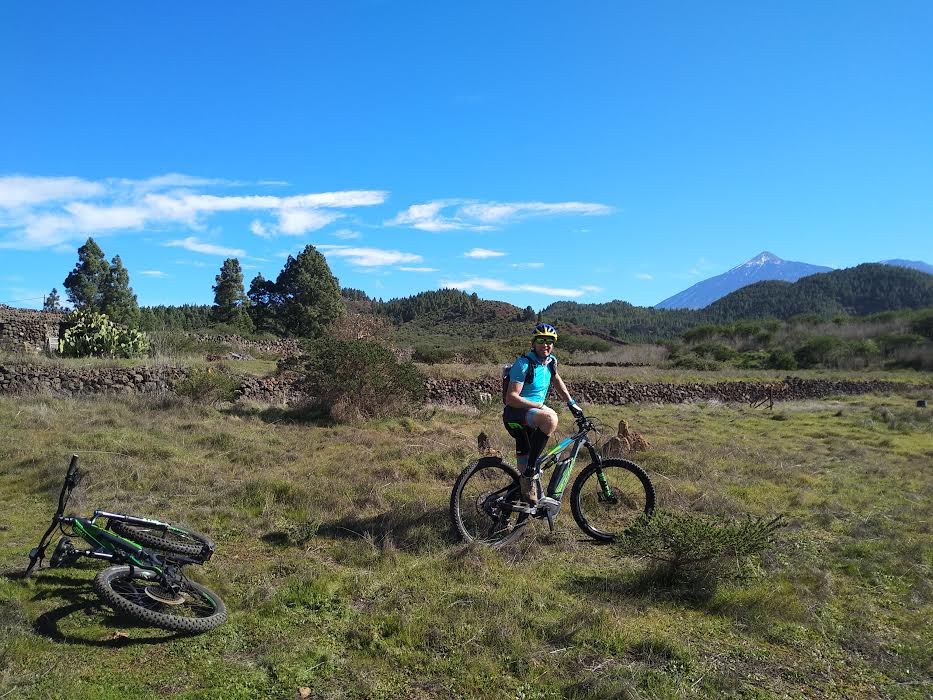 Little tips:
The choice of the route remains the most difficult, leisure stroll or sporting outing, it is up to you to choose according to your level and your expectations.
To pedal with complete peace of mind, Paradise Tenerife recommends that you hire a guide who knows the island like his pocket!
Find all the information on: www.paradise-tenerife.com
See you soon on the paths of the island,
Good stay to all and good ride.
Paradise Tenerife.