TOP 10 ACTIVITIES IN TENERIFE
You are looking for a destination with few flying hours and sunny all year round ? Look no further and fly to Tenerife, an island in the middle of the Atlantic Ocean …
Here are the top 10 activities not to be missed !
This small piece of land has 933,402 inhabitants and holds the highest peak os Espana with the volcano located at 3718m altitude.
Located off the coast of Morocco, Tenerife is the most touristic island in the Canary Islands.
The island offers an incredible diversity of landscapes, beaches, restaurants, hotels and attractions. By choosing this destination you will be sure not to get bored and have a great holiday.
Paradise Tenerife gives you the secrets of Tenerife ….
1 / SANTA CRUZ DE TENERIFE :
Santa Cruz de Tenerife is the capital of the island of Tenerife. It is located in the northeast of the island. It is a dynamic and cultural city. It has a pleasant city center with shops of famous brands and starred restaurants.
The carnival of Santa Cruz is one of the great moments of the cultural life of this city. It is considered the second most beautiful carnival in the world behind Rio de Janeiro. For several days, the city metamorphoses and gives way to disguises, music and parades in an atmosphere of joy and festivity. This festival starts mid-February and lasts nights and days.
The end of the carnival is symbolized by the burial of the sardine.
2 / THE TEIDE SUMMIT :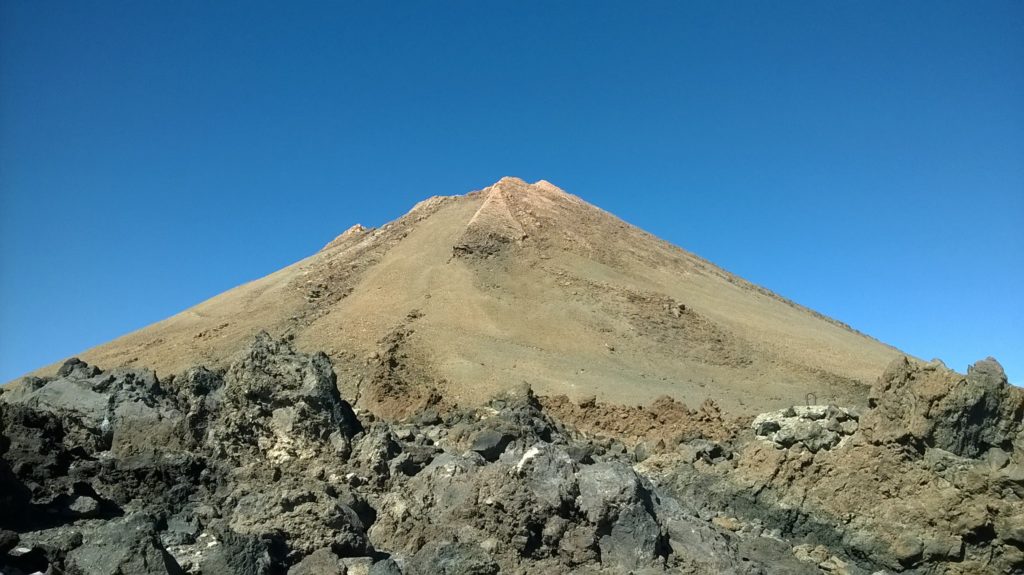 The volcano Teide is the highest volcano in the archipelago of the Canary Islands. It is located at 3718m. In winter, he is can be covered with his white coat. There are several accesses to get to Teide National Park, roads and landscapes are beautiful …. You can make some stops on the low sides to enjoy the view. I recommend you to book in advance your place for the ascent of pico del teide. Two possibilities are available to you: by cable car or on foot (provide 8 hours of walking back and forth). The view is spectacular, there are beautiful seas of cloud and one distinguishes perfectly the other islands of the canaries.
3 / EAT IN THE GUACHINCHES
What is it ? These are typical Canarian restaurants! The cuisine is tasty, colorful and generous. I advise you to take a good parillada of meats or fish accompanied by dads arrugadas, potatoes typical of the canary islands and to add mojo verde or rojo; it is an excellent local sauce made from olive oil, garlic and coriander. Finish with a barraquito, local coffee with its sweetness … I do not tell you more not to spoil the surprise! You are sure to eat typical by choosing these dishes! Good tasting !
4 / MASCA :
Do not leave without visiting Masca! This is for me the most beautiful place on the island. It is a village surrounded by prominent peaks, arid barrancos with a splendid view of the ocean. Stop in the village to drink a cortado, admire the vegetation, calm and nature. Take your time, you will be amazed and take full view.
5 / SIAM PARK :
Place to relax! With family or friends, book a day at Siam Park! Fun and sensations guaranteed! It is the number 1 water park in Europe, it is located in the south of Tenerife on the Costa Adeje.
6 / Water SPORTS
If you want to spend sporty and sunny holidays all year long then come and spend them inTenerife! The island has a multitude of surf spots between the north and south of the island. But that's not all, if you like kite and windsurf you will find your happiness in El Medano. The wind is constant all year but is stronger in July and August; It is also during this period that the Windsurf World Cup takes place, where you will meet the greatest champions.
7 / THE CHARCOS :
Have you never heard of it? These are natural pools created by volcanic lava and located by the sea. It is an exceptional beauty mixing the creations of nature and the pleasure of a sea bath surrounded by volcanic rock. The ocean brings out its palette of blue and you will have only one desire, dive in these turquoise waters!
8 / MAKE PARTY ? :
Who says holidays, says fiesta! You want to ignite the dance floor? Then go to Los christianos and Las Américas where you will find the most famous discos, bars and chill out!
There is something for everyone, from salsa to raggae to rock and house, you will spend a good time for sure, night dancing and having fun! Fiestas are provided every night of the year with sometimes famous guests!
9 / VISIT THE MARINE FUNDS :
Do you dream of diving in Tenerife? do not wait … waters at 20 degrees all year long and an exceptional marine fauna! You will be able to cross turtles, sharks angels, rays and school of fish in clear water with a very good visibility. With a little luck, you will certainly come across dolphins on your way!
10 / FLYING AS A BIRD :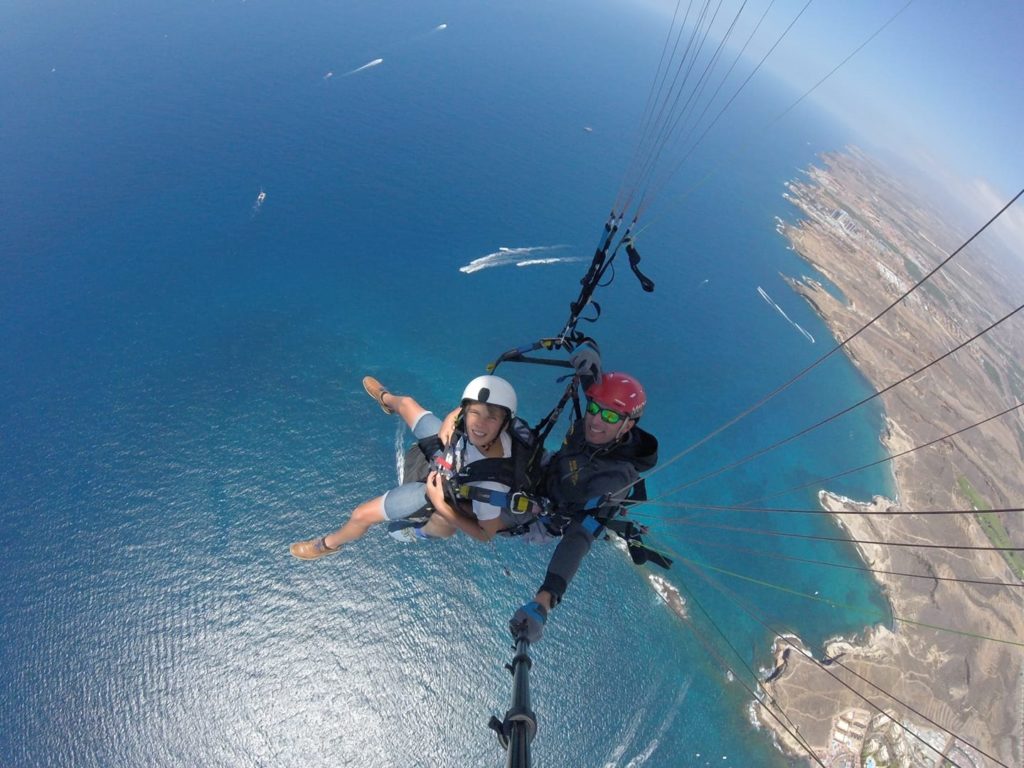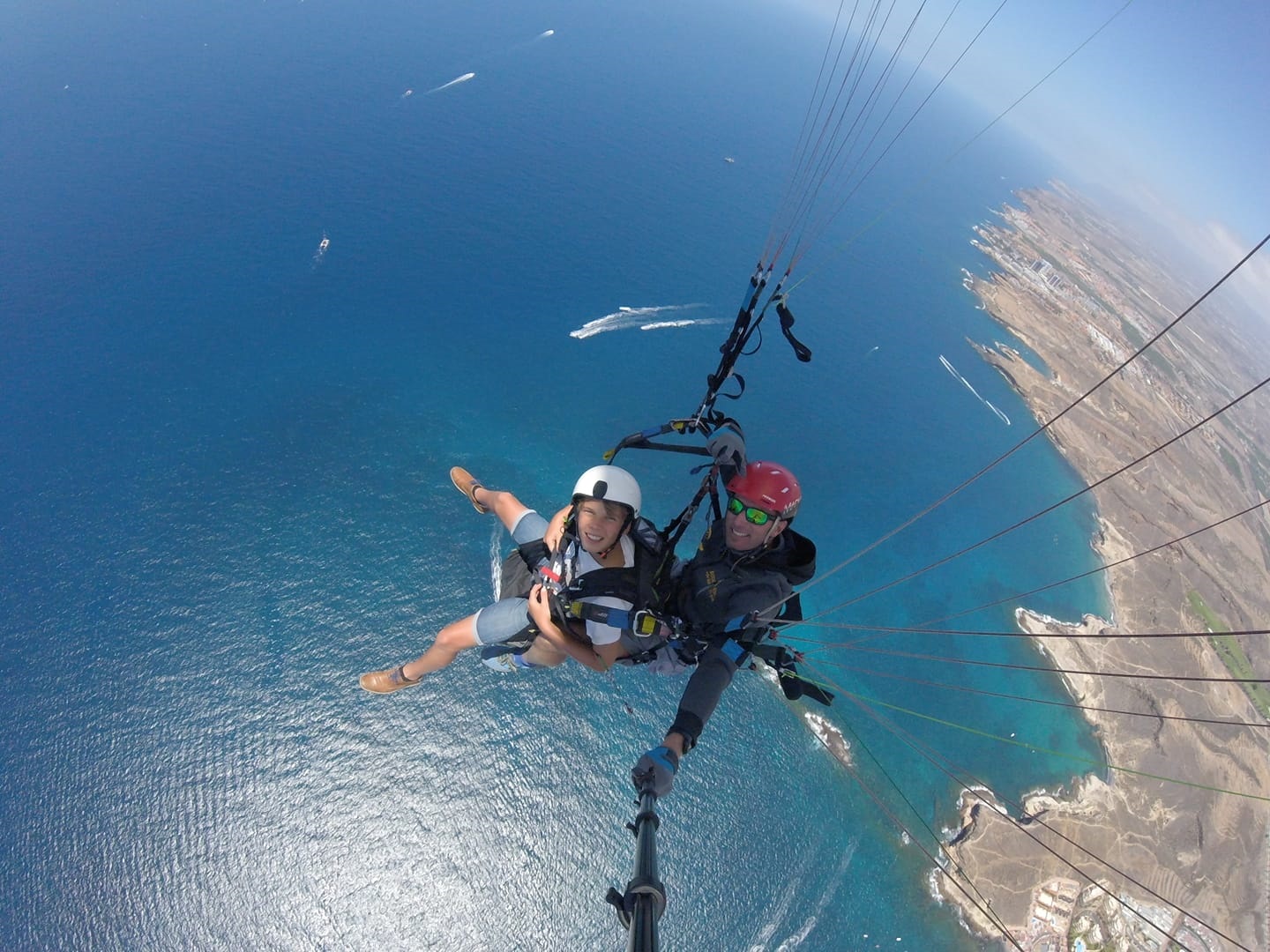 Discover the island differently by flying in paragliding! This is a great way to conclude your stay on the island. You will feel like a bird and enjoy an exceptional view and absolute tranquility. You will approach the nearest barrancos, the views are breathtaking and land on the beach caleta.
Have fun in Tenerife