Apart from their volcanic origin, it is difficult to find a point in common with the seven Canary Islands. These Spanish islands are so different that you will not be able to confuse them. We count Tenerife, the main island, La Goméra, La Palma, El Hierro, Gran Canaria, Fuerteventura and Lanzarote, the most remote island of Tenerife.
Three of them have an excellent playground for lovers and kitesurf enthusiasts.
Paradise Tenerife has everything you need to know!
1 / FUERTEVENTURA:


Renowned for its miles of white sandy beaches, turquoise waters and constant wind all year round, Fuerteventura is the ideal destination for kitesurfers. Each year 1.4 million tourists stay on this island mainly known for its warm temperatures, its water sports and its inexpensive lifestyle. Despite the seaside constructions, the island has retained its authenticity.
Here are the different spots: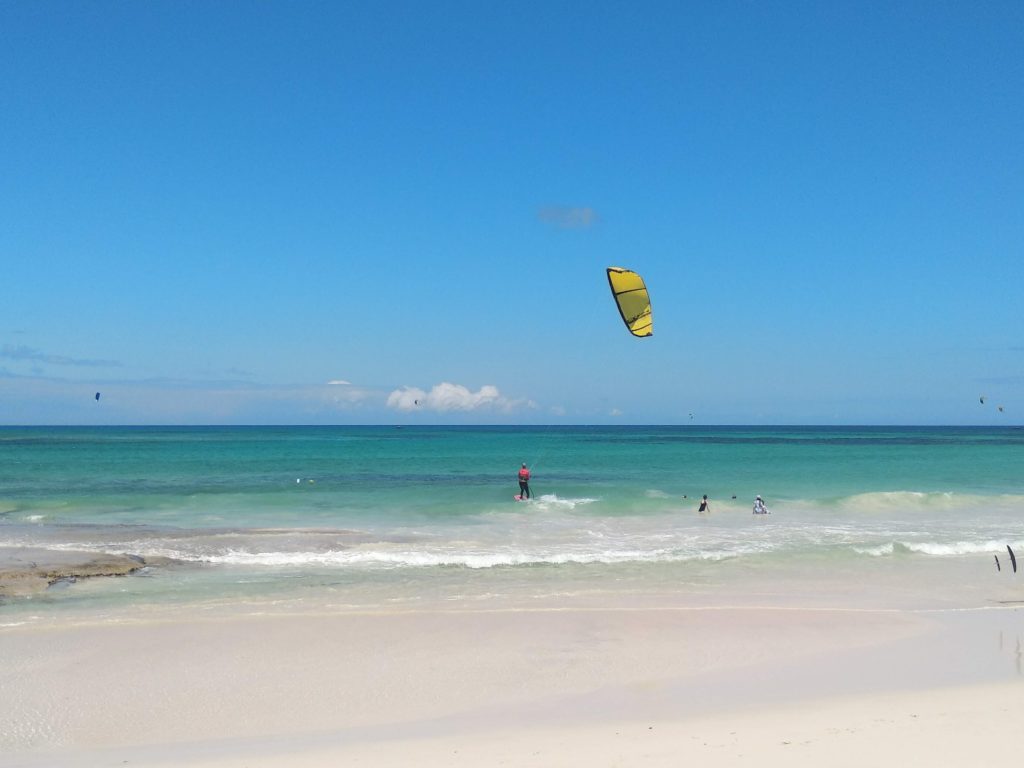 Sotavento: It's the perfect spot to start but also to improve. Water up to the knee, water around 20 ° C, the lagoon of Fuerteventura stretches as far as the eye can see! Surrounded by sand dunes and arid mountains, you will ride in an idyllic spot.
Plan your vacation according to the tide to be able to make the most of the lagoon!
A word of advice: the tides are greater at the time of the full moon! We generally take advantage of the lagoon 2 hours before and 2 hours after high tide, this can almost double during the full moon.
Autonomous people will be able to sail on the open sea, there is room for everyone, the spot is more than generous and you can progress in complete safety.
The wind blows off shore, that is to say it comes from the ground and takes you offshore. You must therefore know how to go upwind or call on a school to ensure your safety. The wind is very often irregular and strong, this is the price to pay in Sotavento.
Each year in July there is a world cup event in kite and windsurf; not to be missed if you are around!
Possibility to rent equipment through the various schools in the area, there are everywhere.
Flag beach: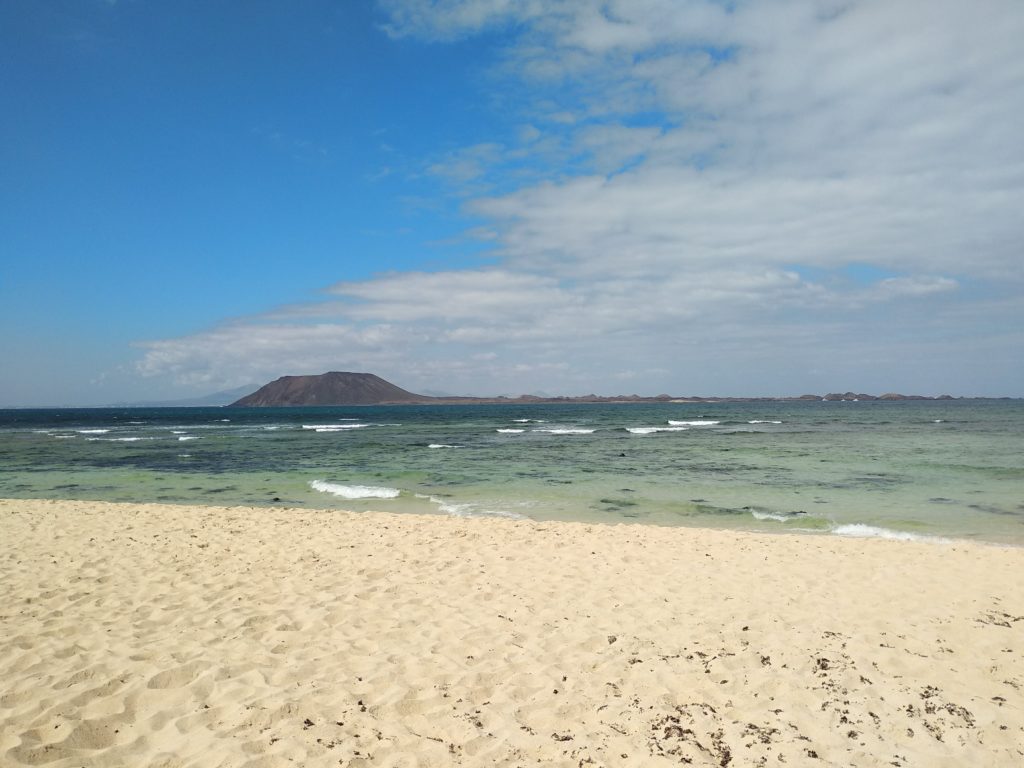 Located north of the island and just opposite the island of Lobos, this spot has easy access to the water. If you are sensitive to reefs, wear sea slippers. The wind is much more regular, the water is transparent and flat, a real pleasure. We sail Side shore. There are waves going upwind, and secret wave spots not far, it's up to you.
It is an ideal spot except for beginners, unless you have the logistics of a school, there are several on the spot.
Ideal beach also for those who accompany.
El cotillo: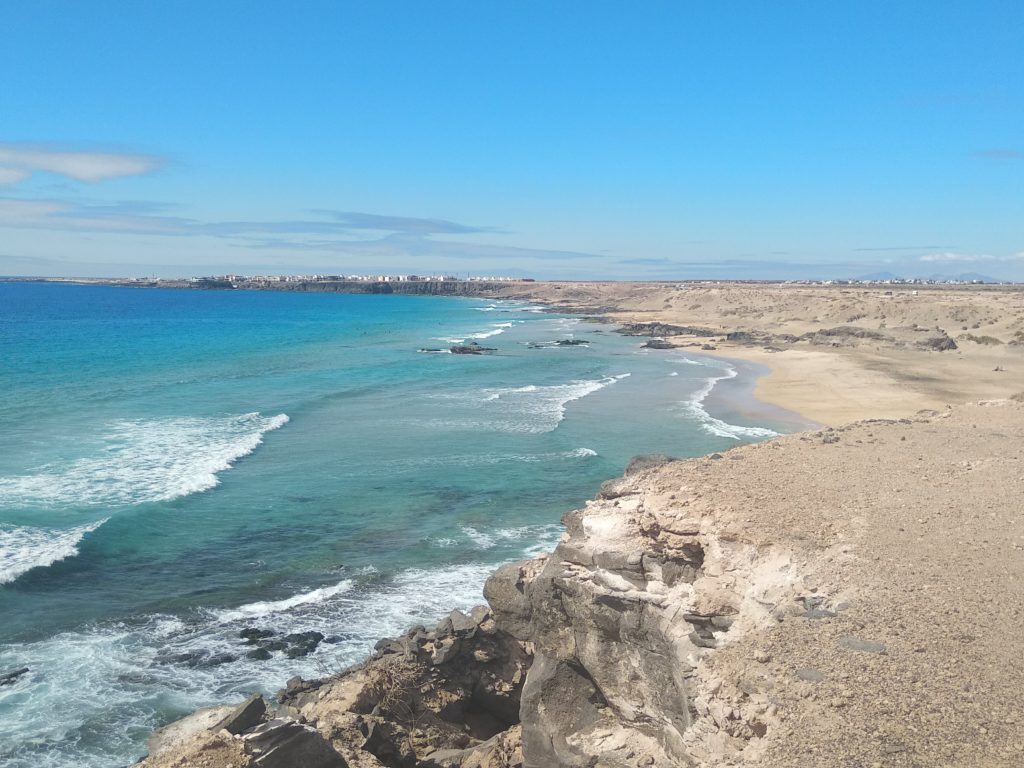 Located in the northwest of the island, it is a more technical spot, wind on shore. It is broken down into several bays, well respected the kite area indicated on the panels. It is a more wild spot oriented on the waves.
No bars or restaurants on the spot, it's wild and the charm of fuerteventura is preserved.
Fuerteventura has a multitude of spots, it all depends on your level and your motivation to move on the spots. He always has a place or a kite but you have to be in the right place at the right time.
DO NOT MISS :
Stop at the Corralejo dunes natural park, a change of scenery guaranteed! Stroll in the middle of its white sand dunes, you will be enchanted by the beauty of this magnificent desert.
2 / TENERIFE: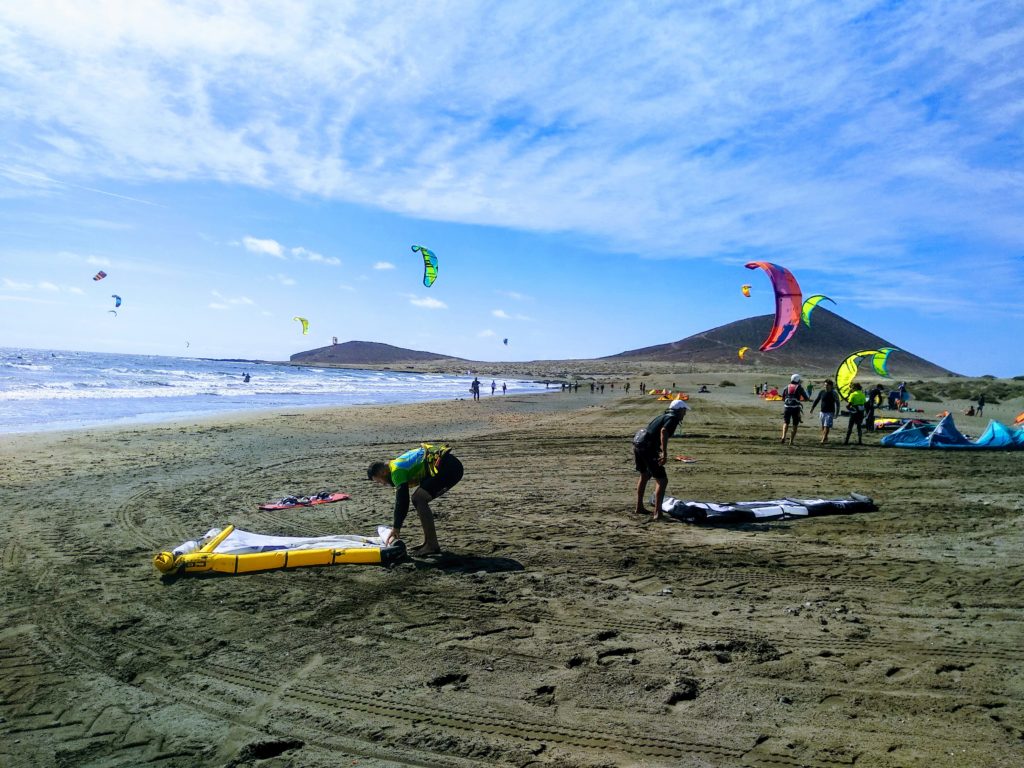 It is the most diverse island! Both by its landscapes and by its sports activities, this little piece of land is a true paradise.
Between banana plantations and pine forests, black sand beaches and natural pools, lava fields and coastal areas you will be amazed!
In addition, the spring climate present throughout the year makes it possible to welcome some sportsmen known in the world of cycling, swimming, windsurfing and kiting.
El Medano: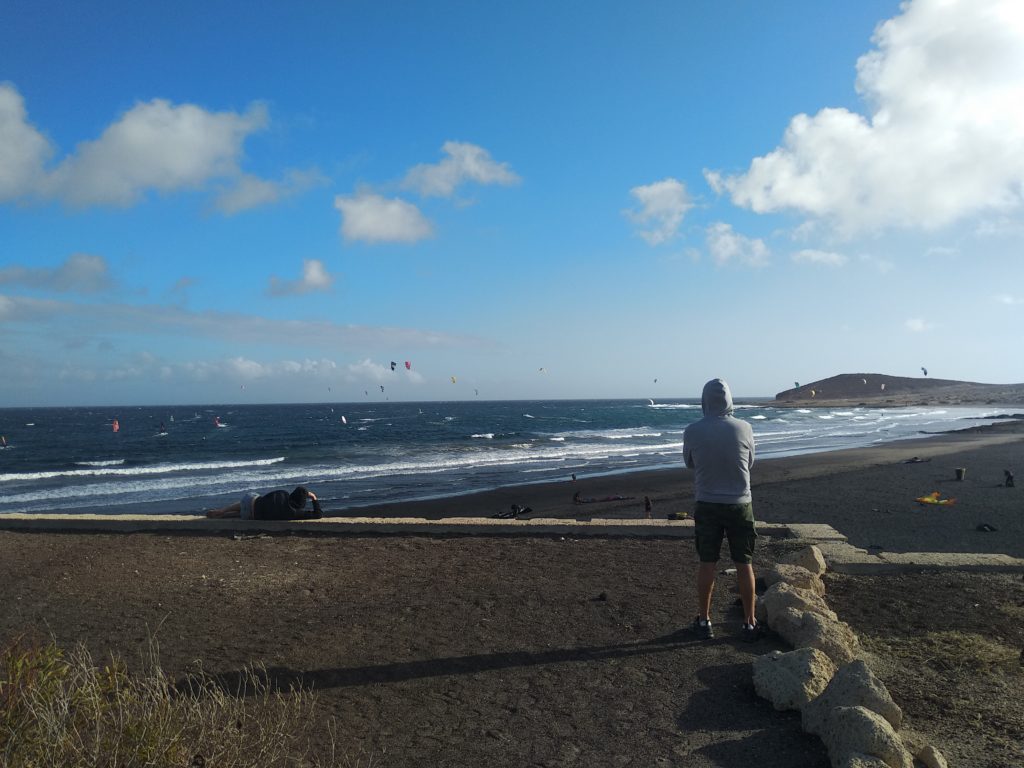 Small coastal town in the south of the island of Tenerife, very close to the South Airport known for its kite, windsurf and surf spot. Every year, many people reserve their stay at El Medano to learn kiteboarding or to ride the waves.
On the island of Tenerife, El Médano is the only kite and windsurf spot. The conditions are ideal from January to September and the wind is blowing towards North-North / East.
The atmosphere is relaxed with bars and restaurants waiting for you before or after your ride session.
There are several shops to store your equipment or to rent it.
DO NOT MISS :
Go hiking to the red mountain of El Medano, once you dominate it, you can fully enjoy the view.
The path is very well marked and the ascent lasts about 30 minutes without any particular difficulty.
We advise you to go up for the sunrise, nature will reward your efforts.
3 / LANZAROTE: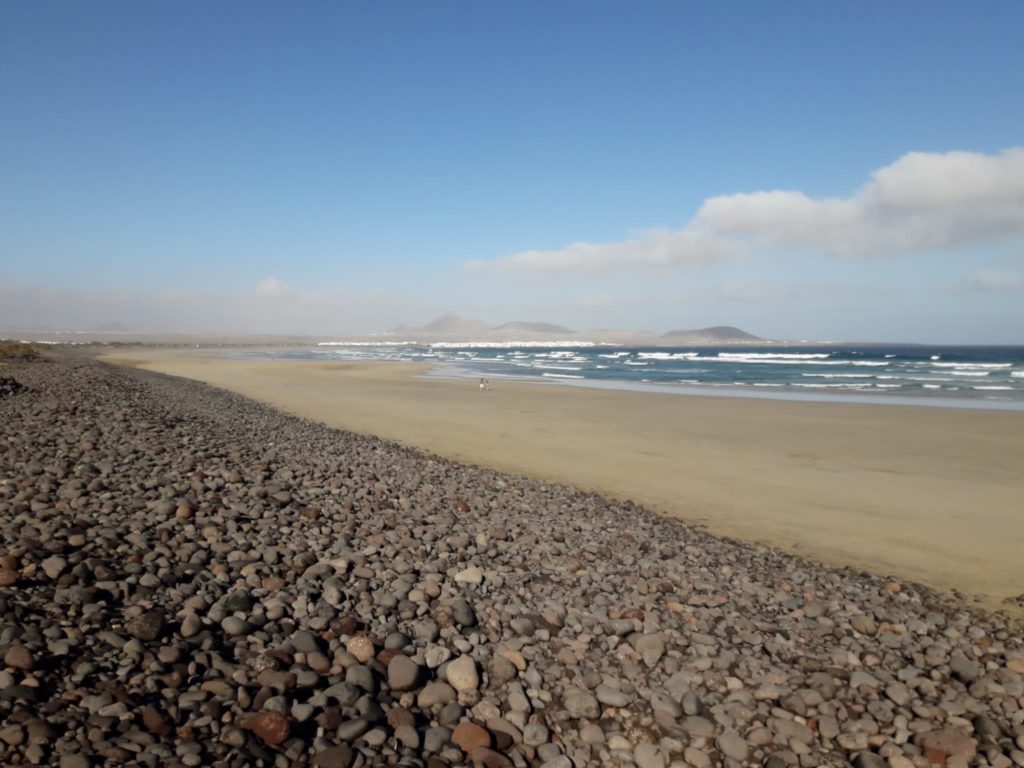 Known as the volcano island, Lanzarote is a very volcanic island. The kite takes place mainly on Famara beach with north east wind.
It's important to note that the island of Lanzarote is more famous for surfing.
There is wind but it is not as strong as on fuerteventura and Tenerife. In general, larger kites are used.
Famara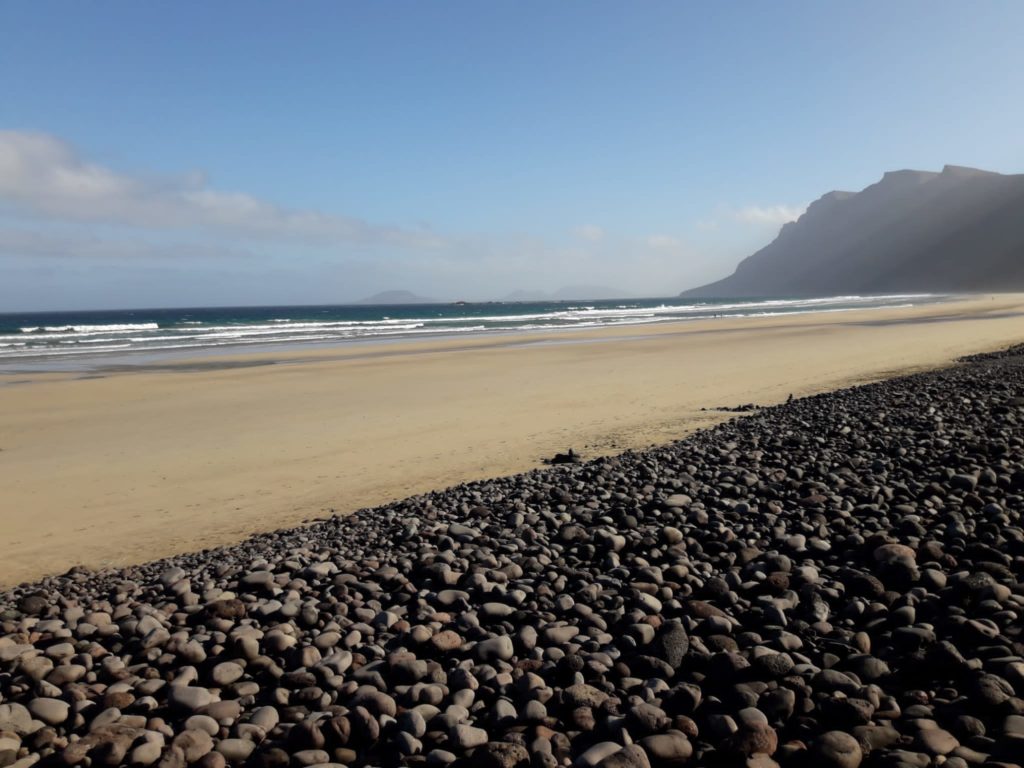 It is the wildest of spots, Famara is a large sandy bay. It's a real joy to kite if the conditions are right. It's mainly a wave and freeride spot. There are very few people who kites las there.
Famara Beach is home to many surf schools and two kite schools.
It is a very safe spot because there is sand everywhere, ideal for all levels.
This small village has many restaurants and accommodation at all prices.
If you like calm, this is the place.
DO NOT MISS :
Lanzarote is a wild island, go for a walk in the Volcanoes National Park, a change of scenery guaranteed.
This article is there to help you in your choice, there are other spots but this article deals with the main ones on each island.
The best way to take advantage of all these spots is to get around in a furnished truck or motorhome. Apart from Tenerife, the spots are generally isolated.
Good ride to all!